Partnering to scale up change
Leading the sustainable transition in the construction industry

At Holcim, we are driven by our purpose to build progress for people and the planet. Sustainability is thus at the core of our business operations, but we don't stop there. We believe it is essential to promote sustainability throughout the supply chain, to scale up change in our sector. This is why we are involved in a number of partnerships and alliances to lead the way to a greener construction industry.
Green mobility
Decarbonizing road transport and using the greenest and most efficient transport options is key to reducing emissions in our sustainable supply chain.
One key reduction lever is the transition to zero-emissions heavy duty vehicles, but they are still not widely available in the market. For this reason, we signed the Call for Zero-Emission Freight Vehicles led by the Transport Decarbonization Alliance. Through this commitment, we are highlighting the need for low-emission vehicles and encouraging our suppliers to transition to renewable energy for transportation.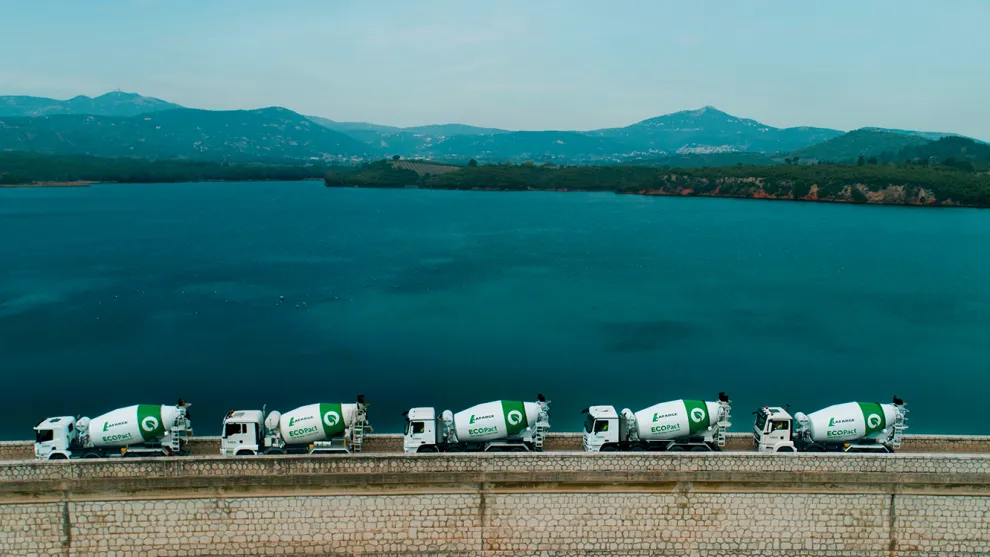 We are equally engaged in reducing CO2 emissions from maritime transportation, aligning with the International Maritime Organization's Poseidon Principles for decarbonizing shipping. We signed the Sea Cargo Charter which provides a framework to assess and disclose the ecological impact of ship chartering. This cross-industry collaboration is essential to increase customer demand for net-zero shipping.
We are founding members of the First Movers Coalition of the World Economic Forum, to accelerate the demand and market availability of zero-emission trucks.
 
Positive social impact

Human rights are a cornerstone of our business, and we extend our high standards to our supply chain. We signed the 2021 Action Pledge to end child labor. We are increasing visibility about human rights in our extended high risk supply chain.
Access to water, sanitation and hygiene is also an essential part of our operations, and we expect our suppliers to uphold the same standards. Holcim is a signatory of the WASH Pledge. The commitment ensures we provide best practices in terms of water, sanitation and hygiene for our communities, employees and contractors.