Did you know that concrete can be part of the solution to make cities greener?

To help us get the message across, we partnered with One Minute Briefs, a rapid-fire competition where brands create a brief and designers have one minute to respond with an ad.
Our one-minute brief?

Create a poster that brings to life how concrete is getting leaner, meaner and greener, and is infinitely recyclable.

Here are our winning entries: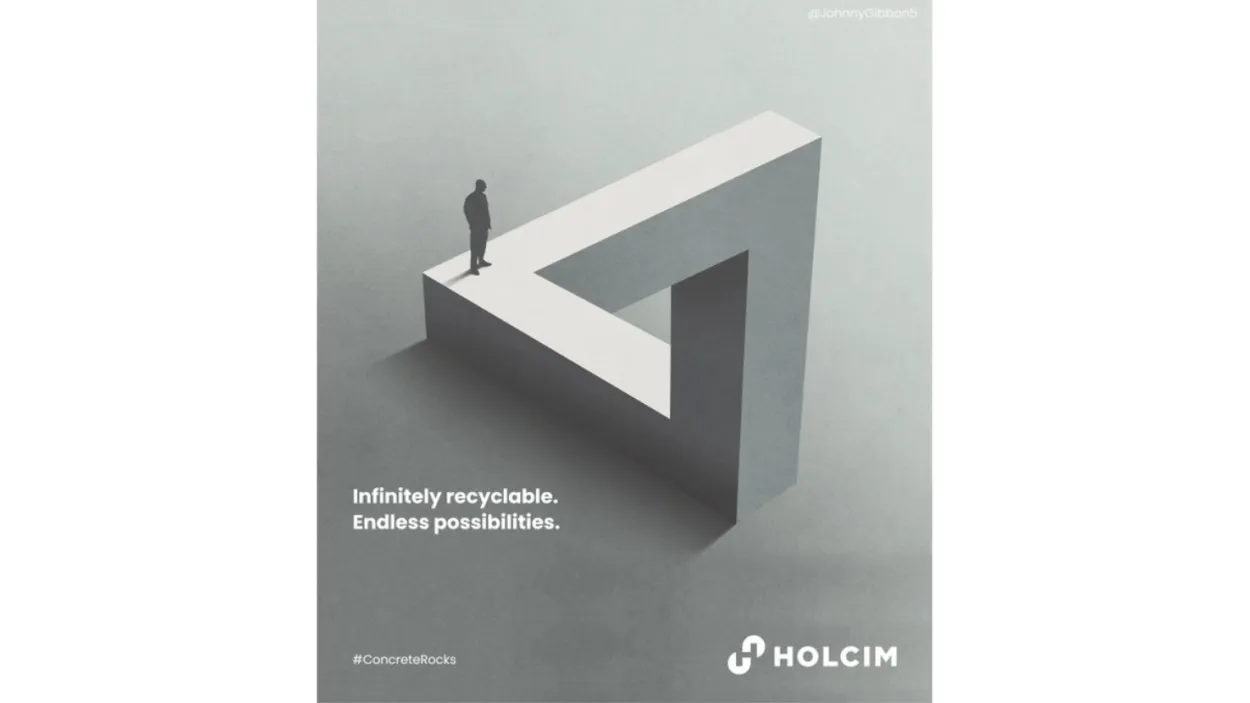 It's true: not only can concrete be infinitely recycled, it can be infinitely reinvented. From a university center built with concrete containing recycled construction demolition materials inside to the first 3D-printed concrete bridge built entirely without reinforcements, concrete's applications are limitless.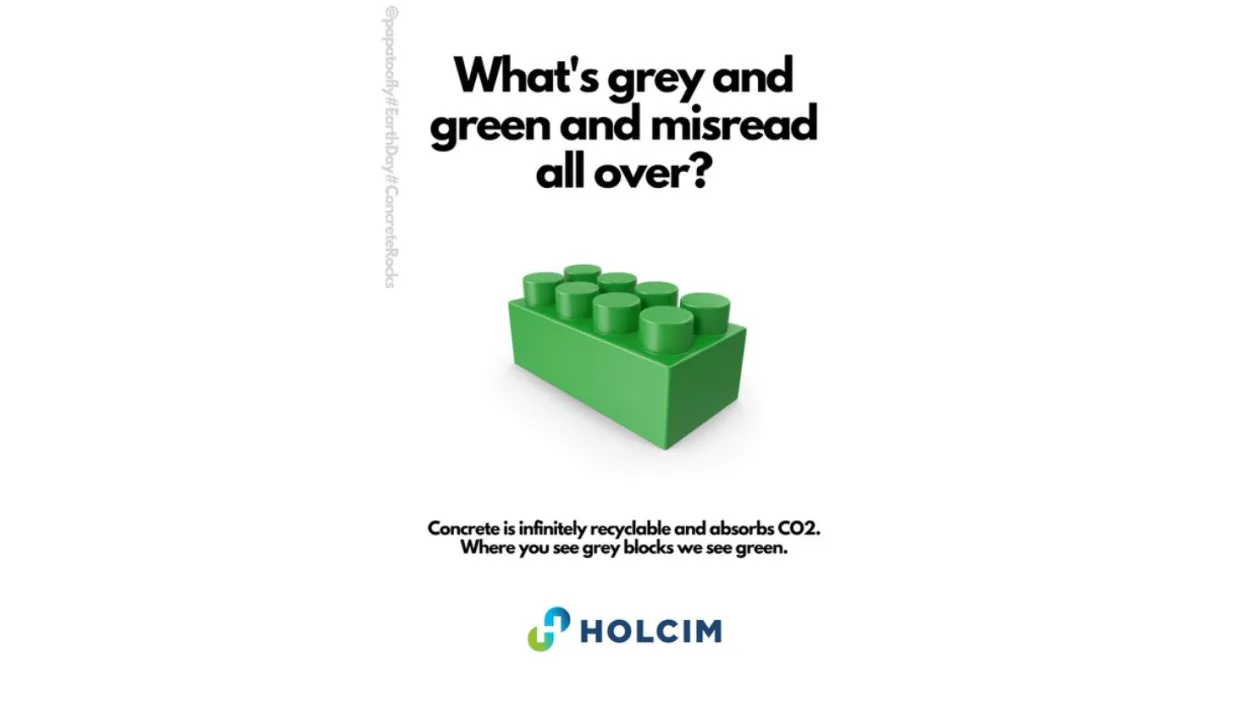 Concrete can be green, too. Case in point: Holcim's ECOPact. It offers up to 90% less carbon emissions compared to standard concrete and contains up to 95% recycled raw materials.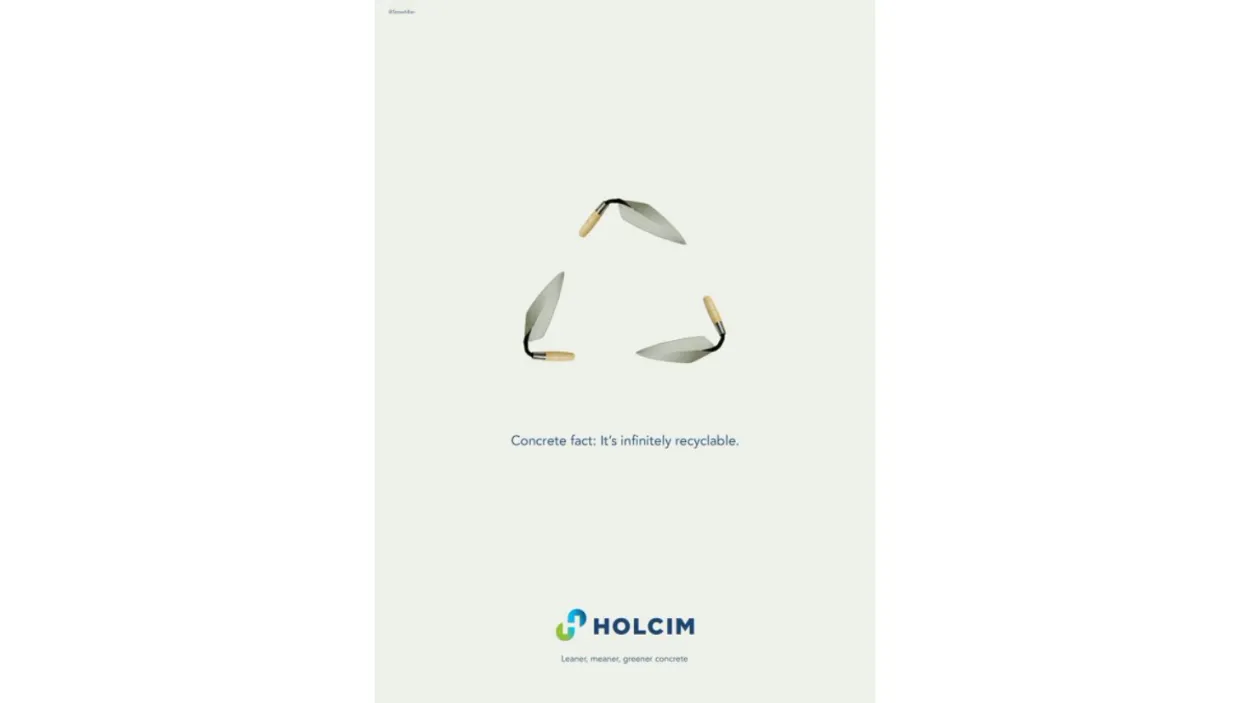 Just like metal or glass, concrete can be recycled forever. We're building up the capacity to recycle all concrete-based construction demolition materials (CDM) we can using innovations from advanced crushing technologies to smart recycling hubs, as part of our goal to recycle 10 million tons of CDM by 2025.