Women on Wheels in Nigeria

Holcim opens local job opportunities and celebrates first class of women truck drivers graduating.
Ready-mix driver, aggregate hauler, bulk cement driver, drone pilot. We have more than 100,000 trucks on the road every day just to transport our products.
Holcim strives to be an integral part of the communities where we operate, providing access to work, training and skills, and by sourcing locally wherever possible. Holcim opens local job opportunities to those not traditionally considering a career in building solutions, like through our program Women on Wheels.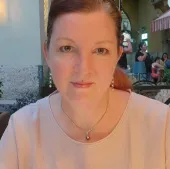 "Female drivers are up to four times safer than their male counterparts, yet only a very small percentage of drivers are women. This is why our Women on Wheels program was created. It envisions a healthy harmonious and safe workforce which includes all kinds of people. To that effect, we want to proactively recruit female truck drivers and welcome them into the Holcim family through local, national and global programs"
| Group Transport Safety Manager within the Health, Safety & Environment team
Committed to equality and inclusion, the Lafarge Driving Institute in Calabar, Nigeria, started a pilot scheme to get more female truckers on the road this year. The Lafarge Driving Institute is a comprehensive training program that focuses on road safety in operating heavy goods vehicles. Congratulations to the first 31 female graduates! 22 more women are set to graduate soon.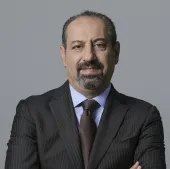 "The Lafarge driving institute was set up to ensure safety on our roads as enrollees are taken through months of rigorous training and practical sessions on the road as well as simulator exercises that expose them to defensive driving techniques. upon their graduation, they are absorbed as a key part of the logistics value chain to ensure safe, efficient and timely deliveries to our customers."
| Country Chief Executive Officer of Lafarge Africa Plc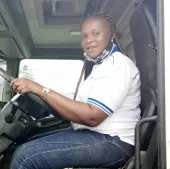 "I am super excited to be a truck driver; not just a driver but a defensive driver with the help of my instructors from the Lafarge Driving Institute. The training has really imparted a lot of theoretical and practical knowledge to me. Now I can operate a truck well."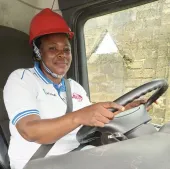 "I'd like to say thank you to Lafarge Africa because before now I didn't know about road signs, other drivers' wrong attitude on the road, and more. I have more knowledge and understanding as a defensive driver. Thank you Lafarge!"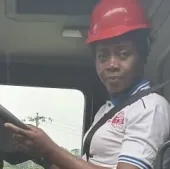 "We are so grateful to Lafarge Africa for bringing us this far. This has helped me understand the meaning of gender diversification with no bias. We are seen as being able to do what the men can do and we look forward to doing it even better."
The graduation of the first set of female drivers from the Lafarge Driving Institute aligns with the company's policy on gender diversity, and underscores the commitment to sustainability and promotion of a healthy, safe and inclusive work environment.
On top of increasing our talent pool significantly, having more women behind the wheel brings clear safety, running cost and maintenance cost advantages. We've seen this consistently across all our programs around the world, which makes this a true win-win.
Women drivers in Uganda are also making an impact and you can read their story here. But they are not the only ones - there are great programs in place in South Africa, Mexico and the United States too, because hiring women makes a lot of business sense.
For more information on Holcim's commitment to thriving communities, visit www.holcim.com/people-communities.