BUILDING NEW FROM OLD

We only have one planet but are living like we have two. At Holcim, we are driving the shift from a linear "take, make, waste" economy to a circular "reduce, reuse, recycle" approach. From our plants and products to the built environment, we are implementing circular principles.
Circular construction unlocks economic growth in a way that is climate-friendly, nature-positive and socially inclusive. Our vision for construction is to build new from the old with recycled materials in every new building.
Holcim is a world leader in recycling. Today, we recycle over 50 million metric tons of materials across our business. We are on our way to doubling this rate to reach 100 million metric tons by 2030 as part of our net-zero journey.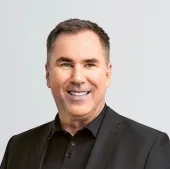 "Circularity is the opportunity of our time. My vision for construction is to build new from the old with recycled materials in every new building."
| CEO