ECOPlanet reduces CO2 by 45% in Egypt's flagship project
CSCEC is using ECOPlanet green cement in the construction of the Alamein Downtown Towers project in Egypt. The highly demanding project, which is the biggest one in New Alamein City, has already reduced CO2 emissions by 45% thanks to our low-carbon cement.
Helps achieve "Egypt 2030" strategy
The challenge 
Following the successful completion of Africa's largest tower – the Iconic Tower – New Urban Communities Authority, which is an Egyptian government authority affiliated with the Ministry of Housing, signed an agreement with China State Construction Engineering Corporation (CSCEC) for the construction of five skyscrapers in New Alamein City on the Mediterranean Sea in the country's northwest. The construction includes one 300-meter tall building and four 200-meter tall buildings.
With the launch of the "Go Green" initiative by the Egyptian Ministry of Environment as part of the National Sustainable Development Strategy "Egypt 2030", construction companies are looking for green and sustainable building solutions to help achieve this government initiative.
The solution
After working successfully together with CSCEC on the Iconic Tower, Holcim Group's Egypt division supplied 8,200 tons of ECOPlanet, the world's broadest range of green cement offering at least 30% less carbon emissions with equal to superior performance.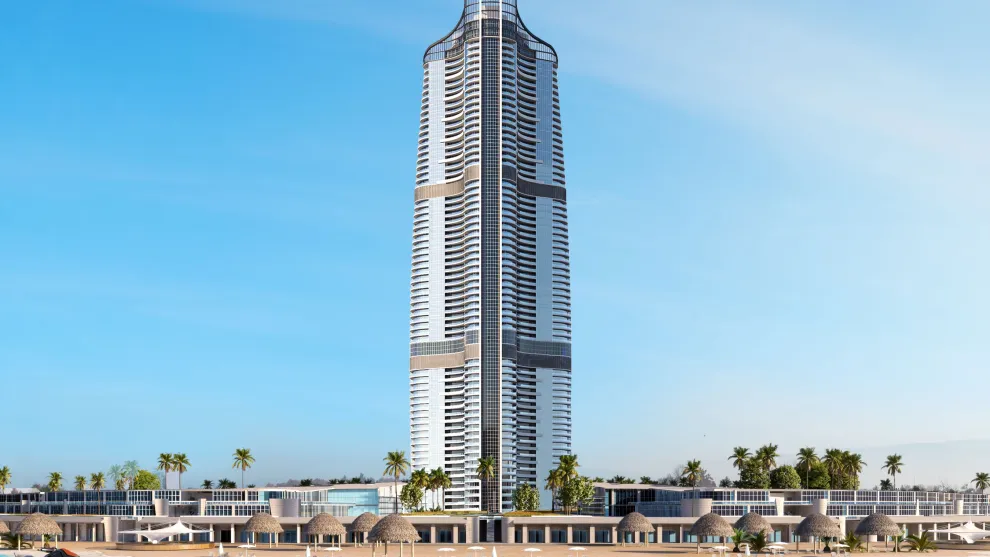 Accelerating green growth is not just a slogan for us, it's the heart of Strategy 2025. The continued work with CSCES and trust in our low-carbon building solutions proves that in that regard we are walking the talk.
| Commercial and Marketing Director, Lafarge Egypt
The result
Thanks to ECOPlanet, the construction of Alamein Downtown Towers has saved 2,900 tons of CO2 (compared to reference OPC) for an emissions reduction of 45%. ECOPlanet has been used for all of the project's rafts, delivering a lower carbon footprint and high performance.
Upon completion, three of the five will be residential towers, while the fourth and the fifth will be business and hospitality towers. The government plans to make New Alamein City the "summer capital" of Egypt and the Alamein Downtown Towers will be the city's center of culture, service, hospitality and tourism.
Making green building possible at scale

At Holcim we are becoming a net-zero company, putting climate action at the heart of our strategy. We are at the forefront of green building solutions to make low-carbon construction possible at scale around the world, from Mumbai to New York.
Building better with less, we are decarbonizing construction with our low-carbon solutions, such as ECOPlanet, the broadest range of green cement. ECOPlanet delivers CO2 savings ranging from 30% to 100% compared to the local market reference with no compromise in performance.
Across everything we do, we are building progress for people and the planet.
 
Get in touch
Want to learn more about what ECOPlanet green cement can do for your next project? Drop us a line, and someone from our team will be in touch.
Read more about building better with less