Decarbonizing Holcim to become net-zero

At Holcim, we are at the forefront of decarbonizing construction, and this starts with green operations.

We prioritize green energy, powering our plants with ECOFuels that use materials at the end of their lifecycle, from biomass to municipal waste.

Thanks to our green formulation expertise and by using innovative low-emission raw materials like calcined clay and construction and demolition waste, our ECOMaterials range is the broadest in the industry.

We are leading the transition to green mobility from our quarries to cities, using the greenest and most efficient transport options, from electric vehicles to railways and barges.

To accelerate our net-zero journey, we are developing next-generation technologies.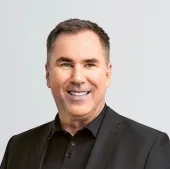 "Holcim is on a journey to become a net-zero company. Through our commitment to green operations, we are helping decarbonize construction."
| CEO