Building offices is a significant long term investment. As investors, developers, and design teams maximize usable space and obtain globally recognized green building accreditations to attract clients, contractors will have to make your office building available quickly on the market in order to ensure the profitability of your investment. Holcim can help you. We have a wide portfolio of innovative cement, aggregate, and concrete solutions as well as building systems and services for quicker jobsites, state-of-the-art environmental and thermal performance, and maximized usable space in your mid- and high-rise office buildings.
Your challenges
When developing, designing or contracting an office building, a number of key factors play a crucial role in the business success of your construction project:
Maximizing usable space to optimize the profitability of your project
Making the offices quickly available on the market for an early return on investment
Adding value to your office construction projects through acknowledged green building label
Featuring the best environmental and thermal performance, to meet the local standards and limit the costs for your customers.
 
Our offer
We can maximize the industrialization of your job site for a fast track construction process. For example, our wide portfolio of precast concrete solutions helps optimize the manpower and our rapid strength concrete contribute to accelerate the construction of multi-story buildings.
We can optimize the available space, contributing to the profitability of your building. For example, our advanced concretes enable to use thin structural elements with superior strength in high-rise constructions too. Also, our high performance concretes (HPC) help build tall and complex buildings designed to fit in tight urban spaces.
We can help you obtain the most demanding green building accreditations (LEED, BREEAM, HQE). Our efficient solutions combine building and insulating materials to create construction elements such as walls, floors and roofs. We have concrete products that help lower temperatures and cooling costs, manage efficiently rain water and create green roofs solutions to limit the heat island effect. Our consultants can work with you at the design stage to find the right combination of products and systems to attain green building certifications.
The Point, Ecuador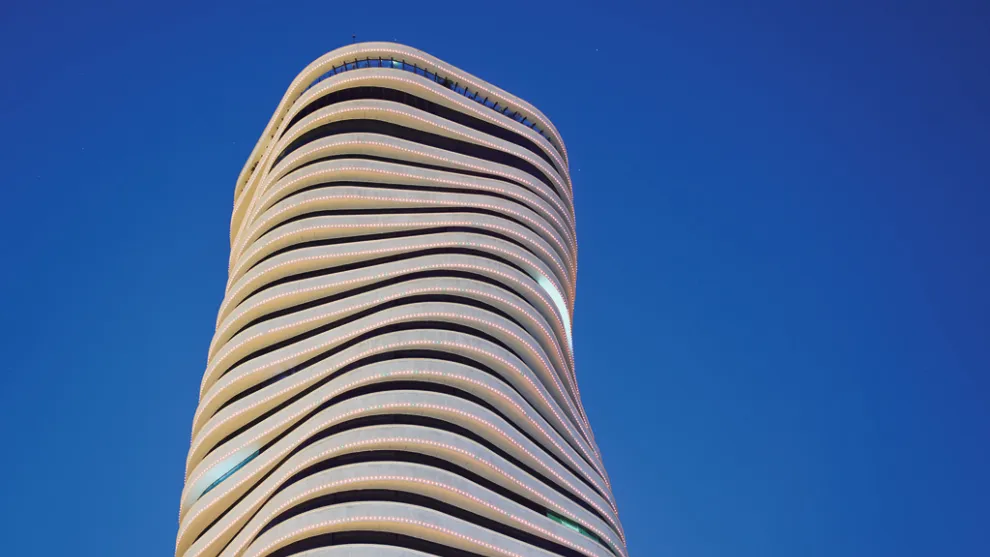 Andreas Tower, Switzerland