Building better with less
Decarbonizing construction

With our world's rising population and urbanization, Holcim is building better with less to improve living standards for all and build a net-zero future.

The key to decarbonizing construction is developing low-carbon materials and using smart design.

Since concrete is sustainable, versatile and resilient, we are continually innovating to make green concrete the building material for a net-zero future. Our ECOPact green concrete offers significant CO2 reductions without compromising on performance.

We enable smart design with our proprietary technologies from our 3D concrete printing ink, TectorPrint, to DYNAMax, the ultimate performance concrete.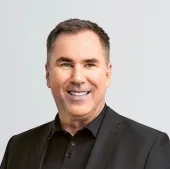 "At Holcim, we are developing new green materials and solutions to help our customers build better with less. This is part of our strategic approach to decarbonize building across its entire lifecycle."
| CEO