Making low-carbon construction possible at scale

We are making low-carbon construction possible at scale around the world – from Zurich to New York, Mexico to Manila – with our green building materials. We launched the world's broadest ranges of green concrete with ECOPact and green cement with ECOPlanet, delivering 100% performance and starting from 30% less CO2. Our building materials are in line with the most advanced sustainability certifications, from LEED and BREEAM to WELL.
Driving circular construction

To build better with less, we are driving circular construction by developing products and solutions that reduce material usage and minimize carbon footprint.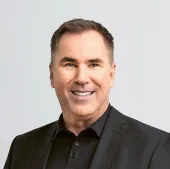 "From ECOPact to ECOPlanet, Holcim is building greener cities with our low-carbon materials. As world leaders in recycling, we are minimizing waste, preserving nature's precious resources, and driving the circular economy within the construction industry."
| CEO
Our building material ranges