Innovative and sustainable floor system unveiled
Holcim partnered with Block Research Group (BRG) of the Swiss Federal Institute of Technology (ETH-Zurich) to develop an innovative, lightweight floor system.
The project is part of the HiLo (High Performance, Low Emissions) innovation unit launched at NEST (Next Evolution in Sustainable Building Technologies) in Dübendorf, Switzerland. Compared to traditional structures, the system reduces material use by 50% and embodied CO2 by up to 80%.
The floor system was designed by Professor Philippe Block and his team using the principle of strength through geometry. Its sustainability profile was enhanced by using ECOPact Plus green concrete, which has a 33% lower carbon footprint, and made more circular by using a green cement that contains 20% recycled construction and demolition waste inside.
When it comes to finding sustainable construction solutions, floor slabs are a key challenge. Arched and vaulted geometries offer truly disruptive savings by enabling the use of low-carbon materials in much lower volume than before.
The floor system's smart design eliminates the need for embedded steel reinforcement, making it easy to recycle. Building functionalities such as efficient hydronic heating and cooling systems can also be seamlessly integrated into the structure.
The combination of smart design and green building solutions is a powerful demonstration of how sustainable construction could be accelerated at scale. Together with Block Research Group, Holcim is currently developing this floor system into a precast solution, targeted for industrialized construction in 2023.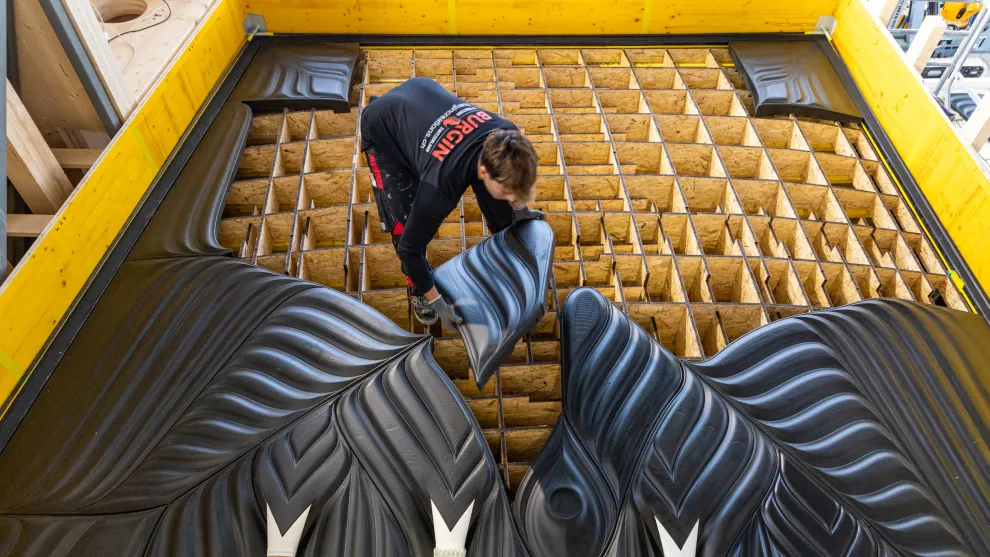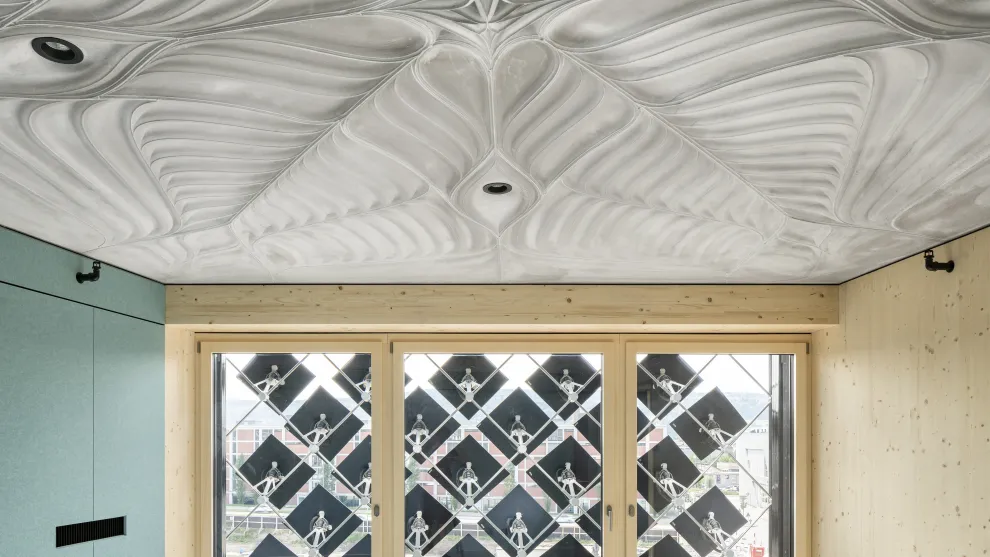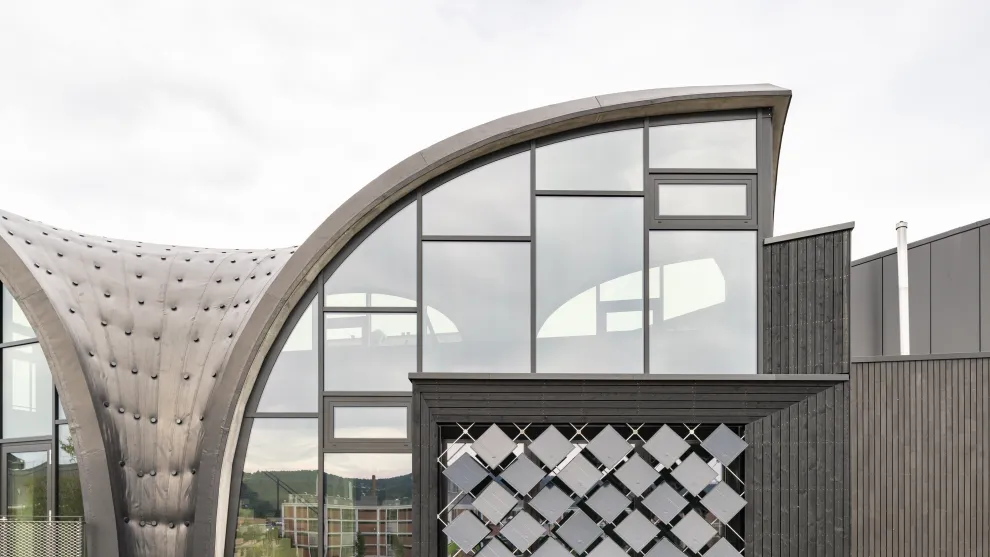 Photos: Roman Keller / ETH Zurich, Digital Building Technologies / Georgia Chousou