ECOPact reduces CO2 by 50% in French media library
S.N.R.B. construction company and architecture bureau Atelier WOA and Atelier Angel Architecte used ECOPact green concrete to build a state-of-the-art media library in the French city of Herblay-sur-Seine. The building achieved a CO2 emissions reduction of 50% by using ECOPact.
Complies with France's RE2020
The challenge 
The residents of Herblay-sur-Seine, a city about 20 kilometers away from Paris, are finally getting their small library replaced with a brand new state-of-the-art media library. This structure will occupy 2,200m2 (ten times the area of ​​the current library) and will become a place for people of all ages to meet, create social ties and immerse themselves in the world of books, multimedia and art. Sustainable building materials were essential for making this public space a reality as all new-builds need to be in line with the low-carbon and low-energy requirements of France's new RE2020 legislation.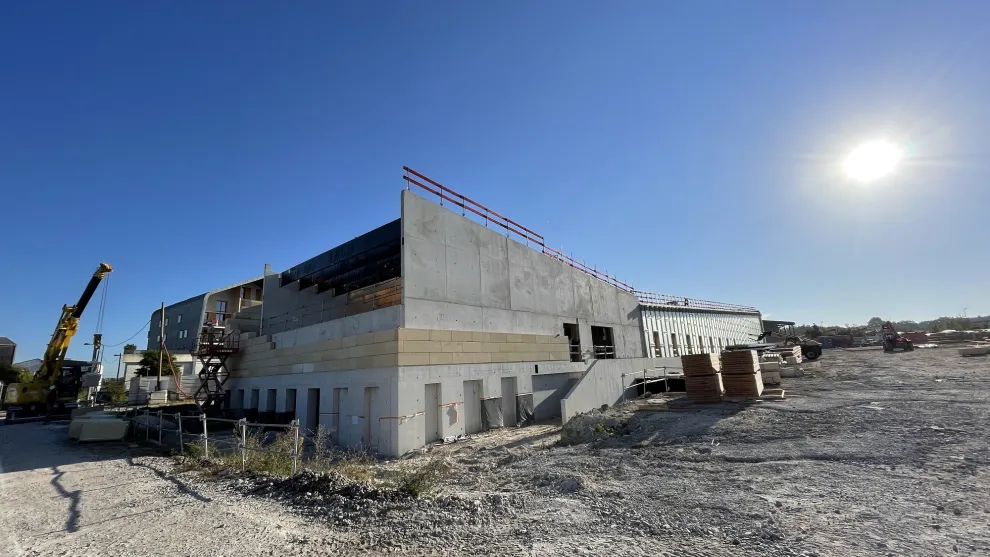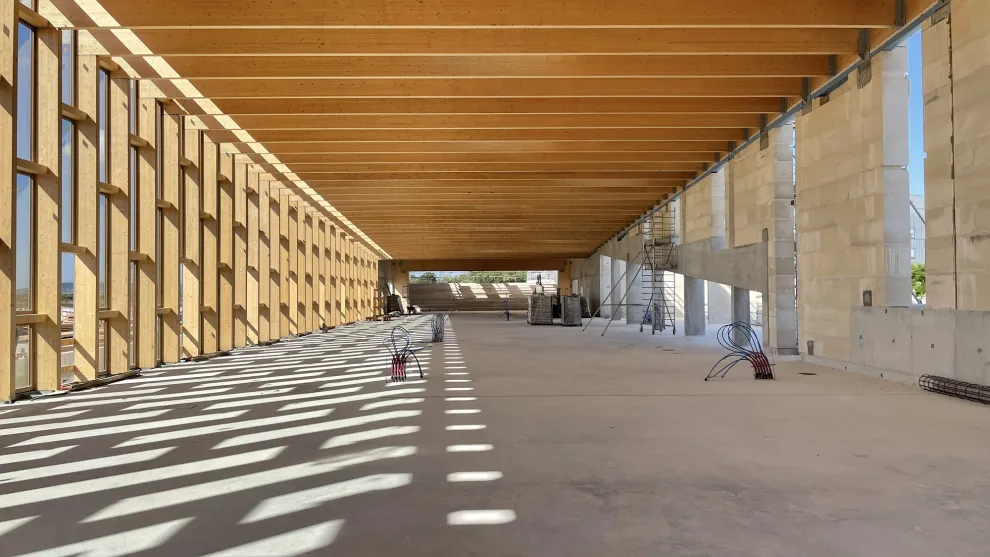 The solution
S.N.R.B. chose ECOPact green concrete, which offers up to 90% lower CO2 emissions with no compromise in performance. Delivering a total of 1,200 m3, the project represents the first ECOPact project in the Ile de France area. We also supplied Agilia for the building's shell, which offers great freedom of shape, texture and color to achieve unique aesthetic effects.
"Our client wanted to reduce emissions as much as possible while also ensuring the highest quality. We recommended ECOPact as well as Agilia Architectural 360 concretes."
| Special Product Development Manager, Lafarge France
The result
Thanks to ECOPact, the new media library in Herblay-sur-Seine saved 130 tons of CO₂ for an emissions reduction of 50% in comparison to a standard concrete mix.
Upon completion, the media library will be a space full of natural light which includes a 120-seat auditorium for film screenings and conferences, reading rooms, relaxation and work areas, a multimedia area with computers, copy machines, tablets, digital board and video projector and entertainment areas with video games. It will also boast an educational farm – a 3,000m² wooded park with a botanical garden, a reading area, vegetable gardens, an educational farm and a playground.
Making green building possible at scale
At Holcim we are becoming a net-zero company, putting climate action at the heart of our strategy. We are at the forefront of green building solutions to make low-carbon construction possible at scale around the world, from Manila to New York.
Building better with less, we are decarbonizing construction with our low-carbon solutions, such as ECOPact, the broadest range of green concrete with a CO2 footprint ranging from 30% to 90% lower than the local market reference with no compromise in performance.
Across everything we do, we are building progress for people and the planet.