ECOPact reduces CO2 by >40% at UK energy project
ECOPact green concrete was used to build a modern energy-from-waste facility (EfW) outside of London, reducing CO2 emissions by 42%.
42% emissions saved – or a total of 609 tons of embodied CO₂
Project shortlisted for the UK Construction News Award 2022, in Carbon Reduction Champion category
3,300 m3 of ECOPact green concrete fulfilled the client's stringent sustainability demands
The challenge 
Global cleantech company Hitachi Zosen Inova and Careys, a specialist civil contractor, began work on the new GBP 400 million Slough Multifuel energy-from-waste (EfW) facility in 2021. In addition to increasing the local supply of renewable energy, the companies wanted to build in a way that reduced the embodied carbon of the facility itself.
ECOPact was clearly the right concrete for reducing embodied carbon. However it would also have to work under special construction techniques, resulting in a structure that would be chemical-resistant and completely watertight. Could ECOPact meet all the builders' performance requirements?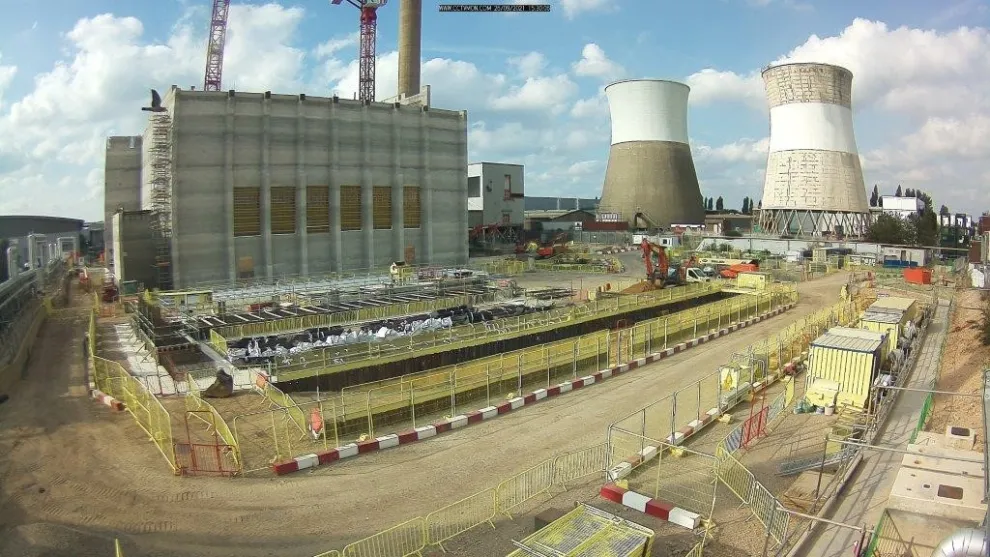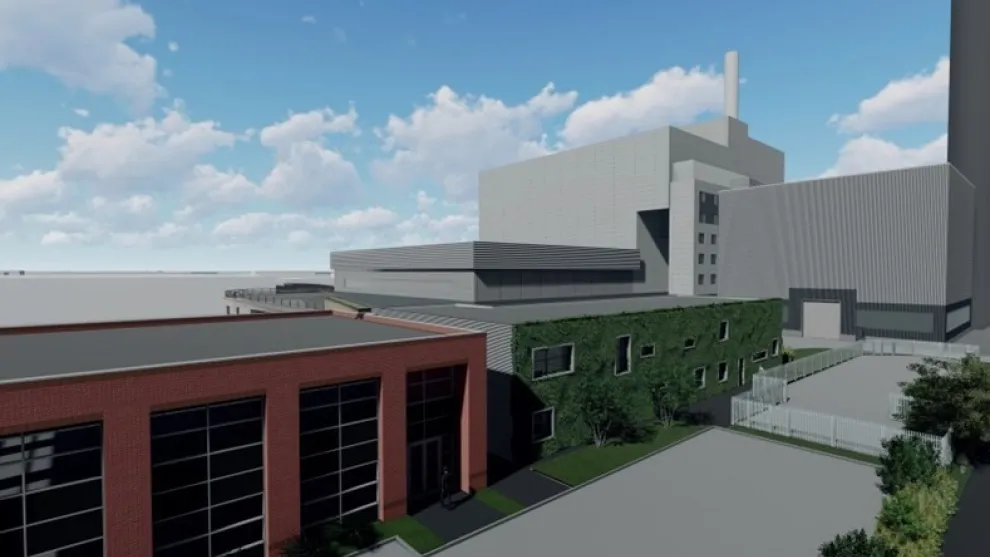 The solution
Holcim's London Concrete worked closely with the client to supply 3,300 m3 of ECOPact, the world's broadest range of low-carbon concrete, offering up to 90% lower carbon emissions with 100% performance. Over a period of weeks they developed a special formulation that met the client's decarbonization goals and achieved the setting times and compressive strengths that the project required. London Concrete also ensured the delivery of a 24/7 concrete supply over seven days and nights to complete construction.
The result
Thanks to ECOPact, the Slough Multifuel project saved 609 tons of CO₂ for an emissions reduction of 42% in comparison to a standard concrete mix.
Upon completion in 2024, Slough Multifuel will provide a more sustainable waste management solution for the Greater London area by processing 480,000 tons of residual waste per year, and will contribute to the UK government's strategy to reduce landfill and export of waste. By utilizing residual waste as a renewable energy source, Slough Multifuel will offset more than 147,000 tons of CO2 per year and power more than 100,000 homes. The project is also bringing hundreds of local jobs to the area during construction as well as around 50 permanent jobs in the operations phase.
Slough Multifuel was shortlisted for the 2022 Construction News Awards, the largest and most prestigious construction award in the UK, in the "Carbon Reduction Champion" category. Judges were particularly impressed with the collaboration with clients and client selection, and also the focus on responsible sourcing.
"On a job like this, the pour needs to always stay under control. Getting it wrong will have a knock-on effect on project time and cost. There are lots of different factors that can affect concrete strength, so testing and collaboration was critical."
| Contracts Manager at Careys
"The trials were carried out over a two-week period at our Heathrow plant, followed by frequent batch testing and 24/7 supervision during the pour, ensuring we could supply an optimized mix design while also maintaining the sustainability credentials of the build. We're proud to have delivered both lower carbon and high performance."
| Managing Director at London Concrete
Making green building possible at scale

At Holcim we are becoming a net-zero company, putting climate action at the heart of our strategy. We are at the forefront of green building solutions to make low-carbon construction possible at scale around the world, from Mumbai to New York.
We launched the world's first global ranges of green concrete, ECOPact, and green cement, ECOPlanet, with a CO2 footprint ranging from 30% to 100% lower than the local market reference with no compromise in performance.
Across everything we do, we are building progress for people and the planet.