If the planet is going to reach net zero, cities are where it will happen first.
We've partnered with Bloomberg to create the Circular Cities Barometer, a digital dashboard that shows how fast 25 global cities are transitioning from a linear "take, make, waste" economy to a circular "reduce, reuse, recycle" one.
 
Image

Cities accelerate
to reach net zero
Image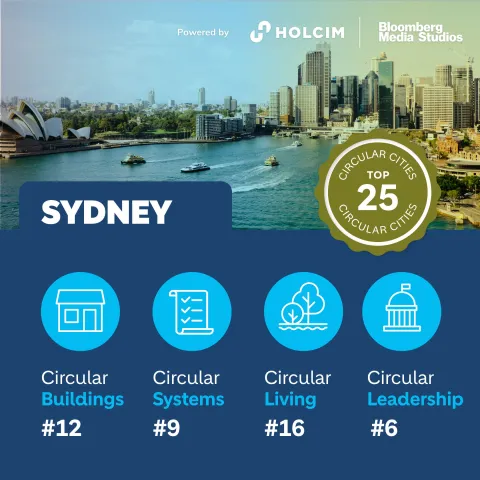 Image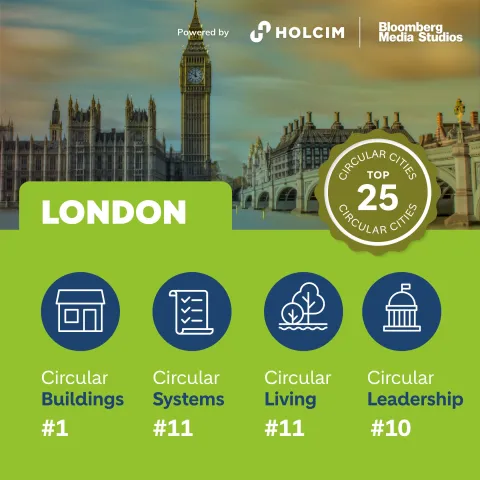 Image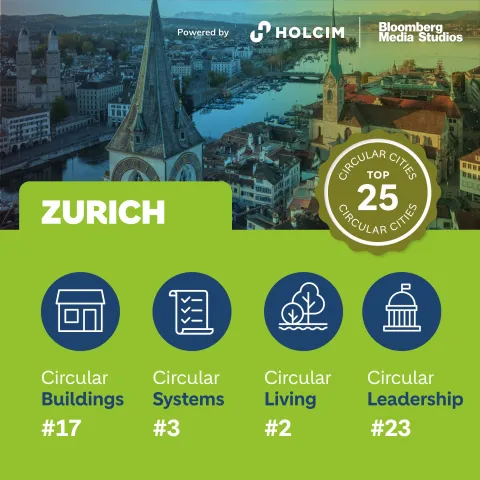 Image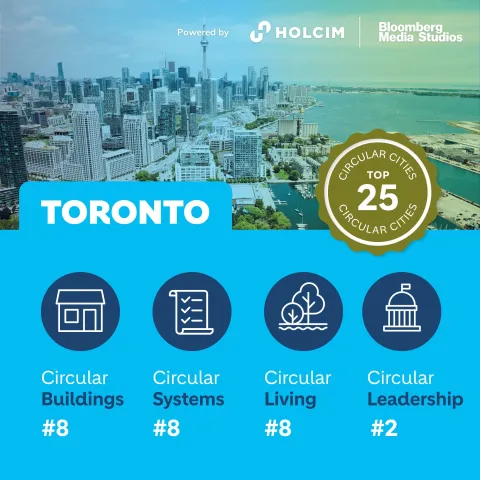 Image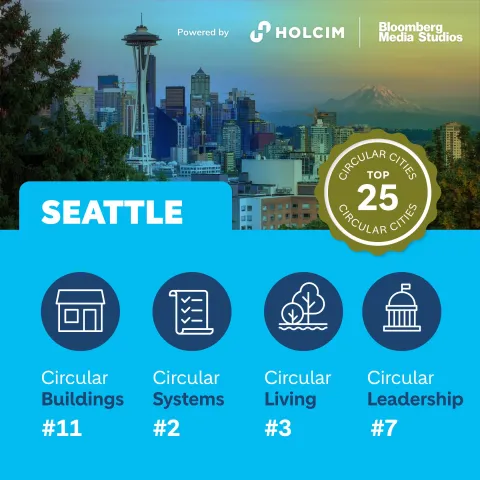 Image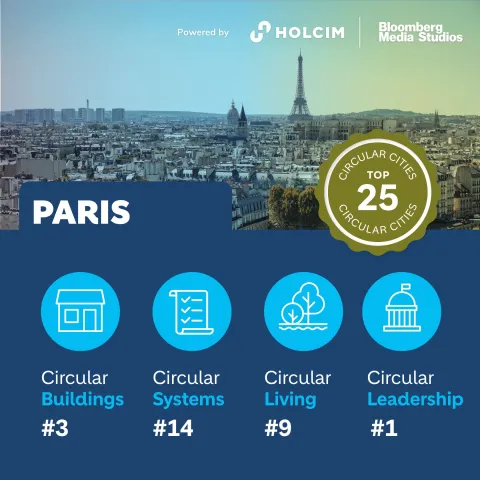 Image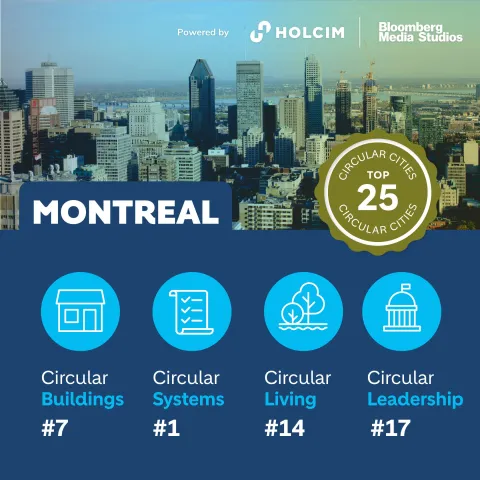 Image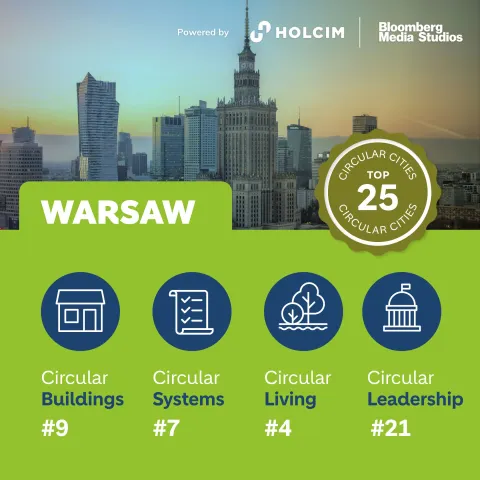 How do we build circular cities?
Reduce
We reduce the footprint of buildings with solutions from our ECOPact green concrete to 3D printing, opening new ways to build more with less.
Reuse
We want to make sure existing buildings remain in use as long as possible - and with 80% of Europe's building stock projected to still be in use by 2050, renovating buildings with green retrofit systems is key.
Recycle
As a world leader in recycling, we recycled more than 54 million tons of materials across our business in 2021, with the goal to double down on this rate to reach 100 million tons by 2030.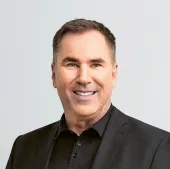 Our future is circular. My vision for construction is to build new from the old, with recycled materials in every new building.
| CEO, Holcim