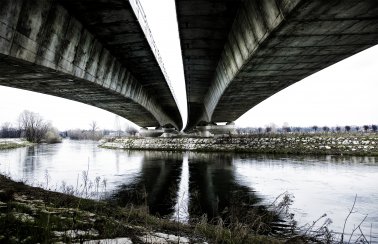 As a major artery that connects Milan to the wider Lombardy region, the A4 highway experiences major congestion, seeing on average 100,000 vehicles every day. In 2010, construction began on a new highway, dubbed BREBEMI (because it connects the cities of Brescia, Bergamo and Milan), with the goal of easing traffic ahead of the upcoming EXPO 2015.
LafargeHolcim leverages technical expertise to speed up Lombardy road transportation
The 64-km-long BREBEMI highway features four bridges and two artificial tunnels. LafargeHolcim supplied 800,000 m3 of ready-mix concrete (700,000 directly to general contractor and 100,000 indirectly with suppliers of general contractor) and provided the operations of one support RMX plant located close to the job sites.
For the project, we also utilized our technical expertise to deliver additional services:
Quality control of raw materials at production plants
Ready-mix concrete waste cleaning at job sites
By minimizing risk and leveraging our customer network, we helped ensure that the BREBEMI highway was completed well before the start of Milan's EXPO 2015. Today, approximately 60,000 cars per day travel the highway.