"We've been working with Rock Solid Stabilization and Reclamation for over a decade. They're one of our best customers," says Tom Kiernan, Geotechnical Product Specialist for the Midwest Region for LafargeHolcim in the US.
Getting to know the road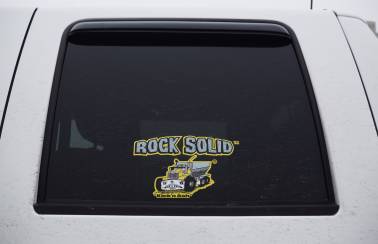 Road infrastructures are significant investments with economic, environmental and social challenges. Like his other colleagues who are all experts in their fields, Kiernan's expertise is soil stabilization and full depth reclamation – savvy about the process and not just the sale. Being an expert in the field means that Kiernan speaks the same language as his customers and is able to adapt the products to real needs.
Early on in any road project comes the need to optimize the soil on site. For decades, LafargeHolcim has offered products to help stabilize soil. Along the way, it has been the collaborative relationships with customers that have driven the development of new innovations. It was this type of innovation that laid the foundation for the relationship with Rock Solid.
Rock Solid Stabilization and Reclamation, Inc. got into the soil stabilization business a little over a decade ago. Owner Jonathan Pease remembers how it all started: "In 2005, I was working with my dad at our exca­vation company. He'd gotten a call about a live demo for fly ash stabilization put on by Chip Coulter from LafargeHolcim." Class C fly ash – a coal combustion byproduct – is an alternative to Portland cement and can be used to dry wet soils on site, stabilizing unsuitable soil for roads and other structures. Using fly ash is a less expensive alternative to cement and uses a material that would otherwise go to landfill.
A week later, Pease was going out to bid a job building a new parking lot. "I called Chip and asked him if he thought the fly ash would work to stabilize the wet clay soil on site rather than taking the engineer's recommendation to undercut unsuitable soil and import aggregate and clay to build up the site. He said it would, and that was the first job we got with no import or export of any materials, utilizing only onsite soils. It made me a believer in the process. I still drive by that parking lot today and it looks great." In 2007, Pease went into the soil stabilization business full time, launching Rock Solid.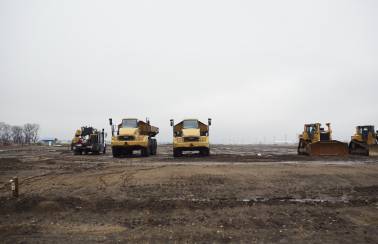 Kiernan has been working with Rock Solid since the early days. He knows that the best material for soil stabilization is local material with the right binder: this keeps costs down. So, rather than bringing in new soil or even bringing in up to 10 percent Portland cement, he's always on the lookout for an alternative that uses less material and less transport, generates less CO2 and ultimately, costs less.
In 2014, Kiernan developed a special blend, consisting of Class C fly ash and Type 1 cement. The creation of this product illustrates LafargeHolcim's commitment to innovation: it solved a local problem of cement shortage and tanker availability, while offering a solution for clients that could save them money through the beneficial reuse of fly ash. The product was affectionately named in recognition of the two plants where the ingredients came from: the Joliet plant in Illinois and the Alpena plant in New York. Pease says: "Kiernan introduced us to the fly ash market and taught us how to use it correctly – LafargeHolcim was our mentor. They've always helped us out – if a different material was better for the job, they recommend it. They're always ultimately interested in our good job performance."
Working together, on and off the road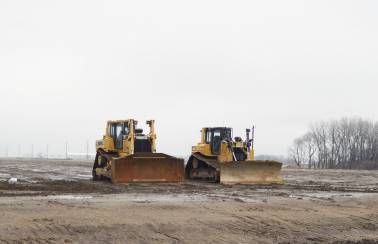 The relationship with Rock Solid goes beyond soil stabilization with other road techniques. Both companies are active in ARRA (Asphalt Recycling & Reclaiming Association) – Kiernan was director of the ARRA Board from 2008 to 2015 until Pease took his spot. Over the past decade, Rock Solid and LafargeHolcim have teamed up to promote in-place recycling disciplines through ARRA regional seminars and local brown-bag lunches. Their joint promotional efforts have resulted in many successful projects.
Rock Solid recently completed a soil stabilization project in Channahon, Illinois, using more than 200 loads of Class C fly ash and Type 1 cement from LafargeHolcim to treat the wet subgrade soil under the building pad and the truck staging areas. Pease says: "It's an ongoing relationship. We have projects all over the country. We've probably worked in 25 states now. LafargeHolcim covers a big area, too, so we're looking to work with them on a national level."
Tailored solutions
With infrastructure, there's no such thing as "one size fits all." LafargeHolcim takes a segment approach with the end user in mind, creating a partnership early on by encouraging dialogue with our customers. What sets us apart is our in-depth knowledge of each business sector. Our people speak the same language as our customers, which makes them able to adapt our products to real needs. Our material and sourcing expertise is center stage, with a focus on optimizing the cost, schedule and durability of construction. In addition, we have the support of the research center in Lyon, France to solve our customers' most challenging problems.