An Agilia® completed project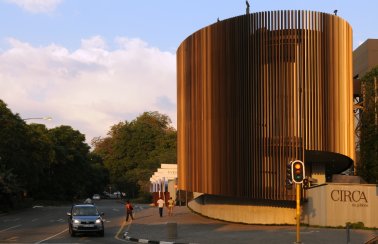 The Circa art gallery in Johannesburg cleverly combines concrete and steel in the form of an ellipse giving the building an unique architectural character. Its 600m² surface spreads over 3 levels housing exhibitions, events, and lectures throughout the year.
The collaboration with Lafarge made it possible to optimize the association of the 2 materials. Agilia® self-placing concrete proved to adapt easily to the complex architectural and structural design of the building. Agilia® was used in particular to embed the walls of the building. The advantage of using this vibration-free concrete is that it avoided damaging the steel shutters of the façade.
Architect: Pierre Swanepoel